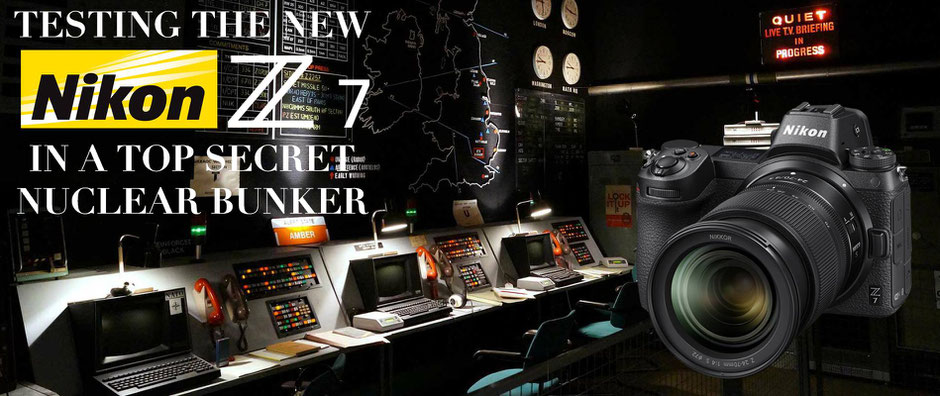 I had the pleasure of shooting The Hollywood Stunt Team Emar Alexander & Phoebe Robinson-Galvin with the new Nikon Z7 in a Secret Nuclear Bunker. 📸😲🔥👇👀🎬
Firstly I have been a Canon shooter for many years and recently changed to Sony because I wanted to downsize my gear to something more manageable without the loss of quality and I didn't want to loose the ability to shoot full frame.
I sold all my Canon equipment to do this and although I didn't get back what I paid for it all I would still make the same decision now even though the New Canon EOS R has been released, The change to Sony suited my budget more and I could see the benefit of changing systems.
That said if you're a Nikon shooter and have invested a lot in Nikon glass and have the budget to change to the Z7 i honestly think you won't be disappointed.
I shot with high ISO's using the Rotolight continuous lighting as fill today and was extremely impressed by the camera's performance in low light.
The autofocus was fast and accurate and the quick menu buttons I found to be placed ergonomically. The grip felt nice in the hand too. 
The Z7 sadly only comes with one card slot and uses the new XQD cards. I was unable to view any of the images in Lightroom until i upgraded to the new Mac OS Mojave software in order to install the DNG converter. 
Once this was done i could then view the images in Lightroom as DNG files.
I used the native Nikon 24-70 f4 lens and found it very sharp and responsive with hardly any noise when focusing. 
The focus ring was smooth when in manual focus mode which will be music to your ears if your a video shooter.
The high speed continuous shooting mode worked well and with the new XQD card I didn't witness any buffering problems at all.
All in all I think the camera performed really well and would be a great upgrade from shooting with heavier bulky Nikon series cameras.
I would give this camera an 8 out of 🔟A
The below images were shot using the Nikon Z7 in low light with high ISO.
Hollywood lighting was achieved using carefully placed Rotolights. 
A big thank you to the stunt team Phoebe Robinson - Galvin and Emar Alexander for making this shoot so awesome.